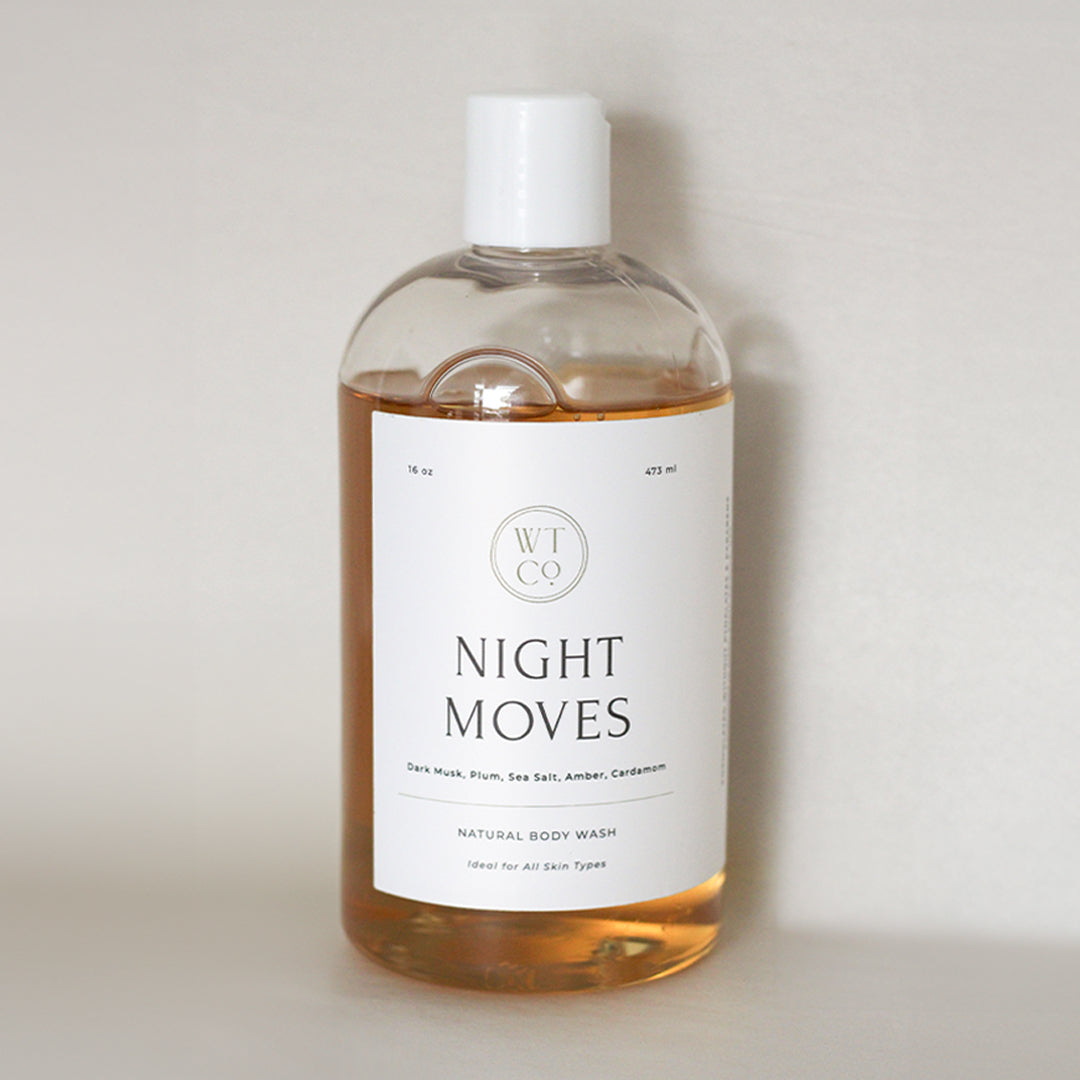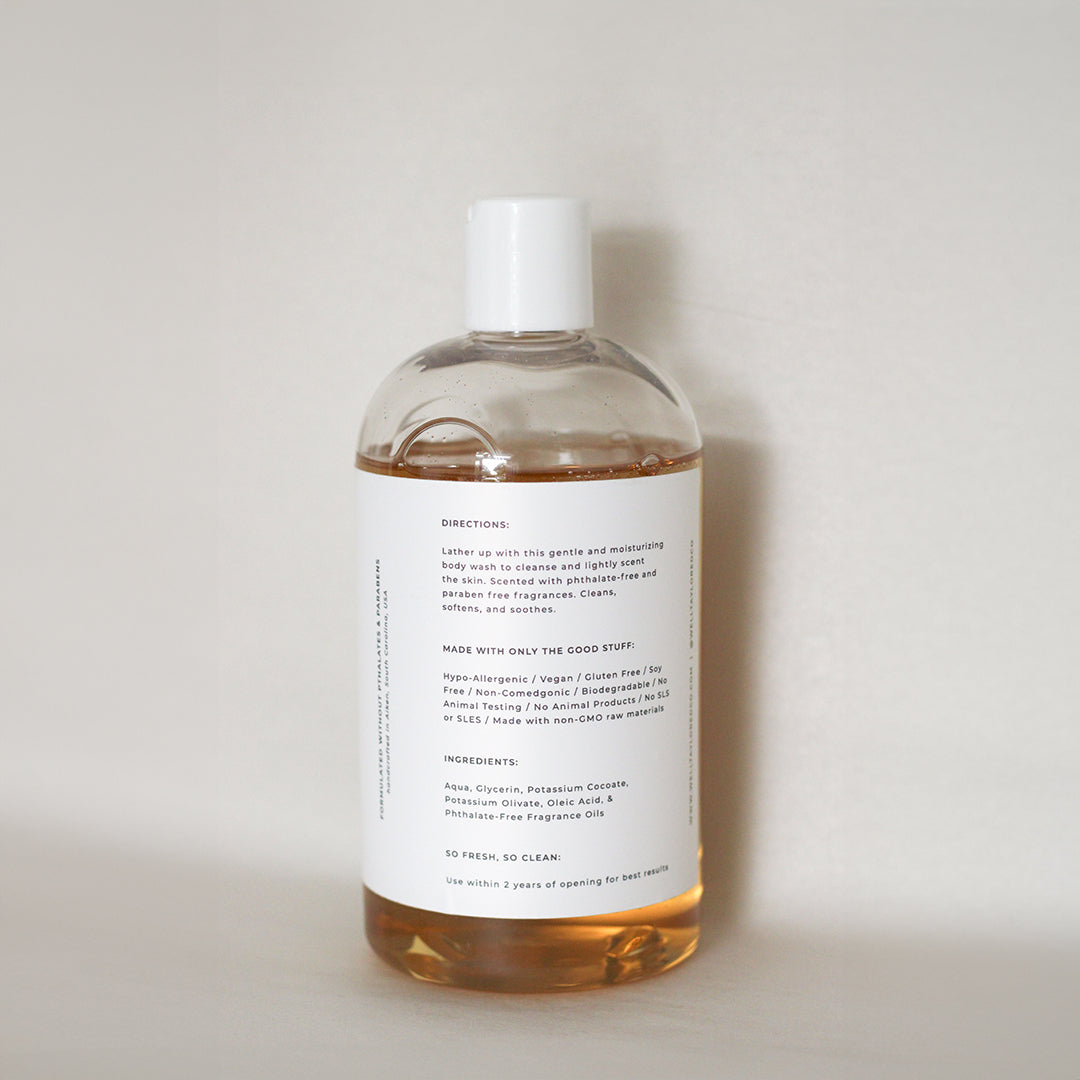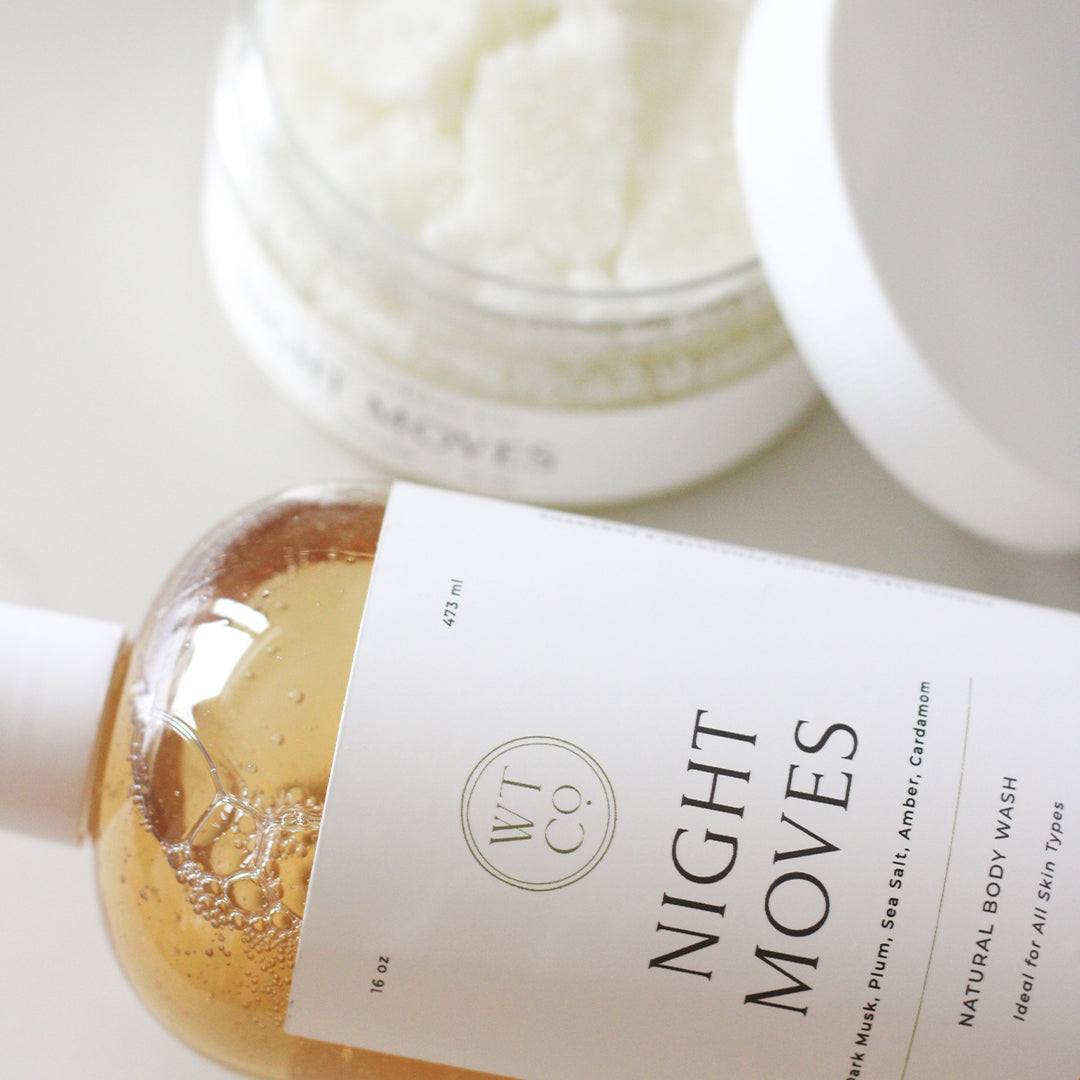 Night Moves Body Wash
Do you also find yourself waking to the sound of thunder? Humming a song from 1962? Ain't it funny… us too! The perfect mix of musk and mystery blended with a rush of an ocean breeze, this is the scent for you after getting back from the cornfields where the woods got heavy. Our concentrated 16oz Body Wash makes it easier than ever to envelope your body in your favorite WTCo. fragrance. We have loved combining it with our Sugar Scrub for a truly squeaky clean shower! You can also elevate your tub soaking experience by using it as a Bubble Bath.
Details:
+ Fragrance notes: Dark Musk, Plum, Sea Salt, Amber, Cardamom
+ 16 oz of our luxurious body wash
+ Multi-use product as Bubble Bath
+ Packaged in a recyclable, plastic bottle
+ Can be refilled an infinite amount of times
Ingredients:
Aqua, Glycerin, Potassium Cocoate, Potassium Olivate, Oleic Acid, and Phthalate-Free Fragrance Oils
Only the Good Stuff:
Hypo-Allergenic / Vegan / Gluten Free / Soy Free / Non-Comedgonic / Biodegradable / No Animal Testing / No Animal Products / No SLS or SLES / Made with non-GMO raw materials
All of our small-batch body wash is hand-poured in our Aiken, South Carolina studio.
Choose options