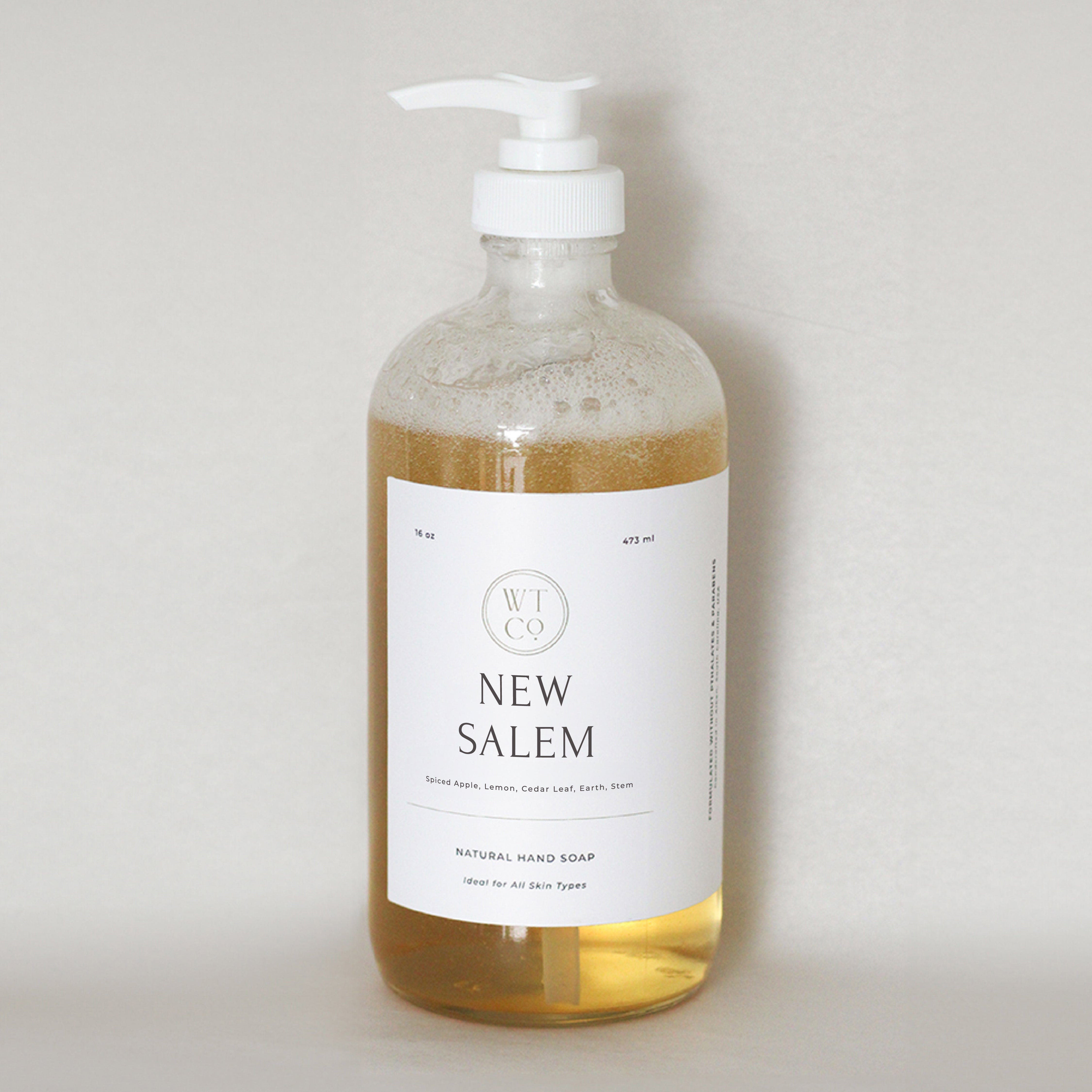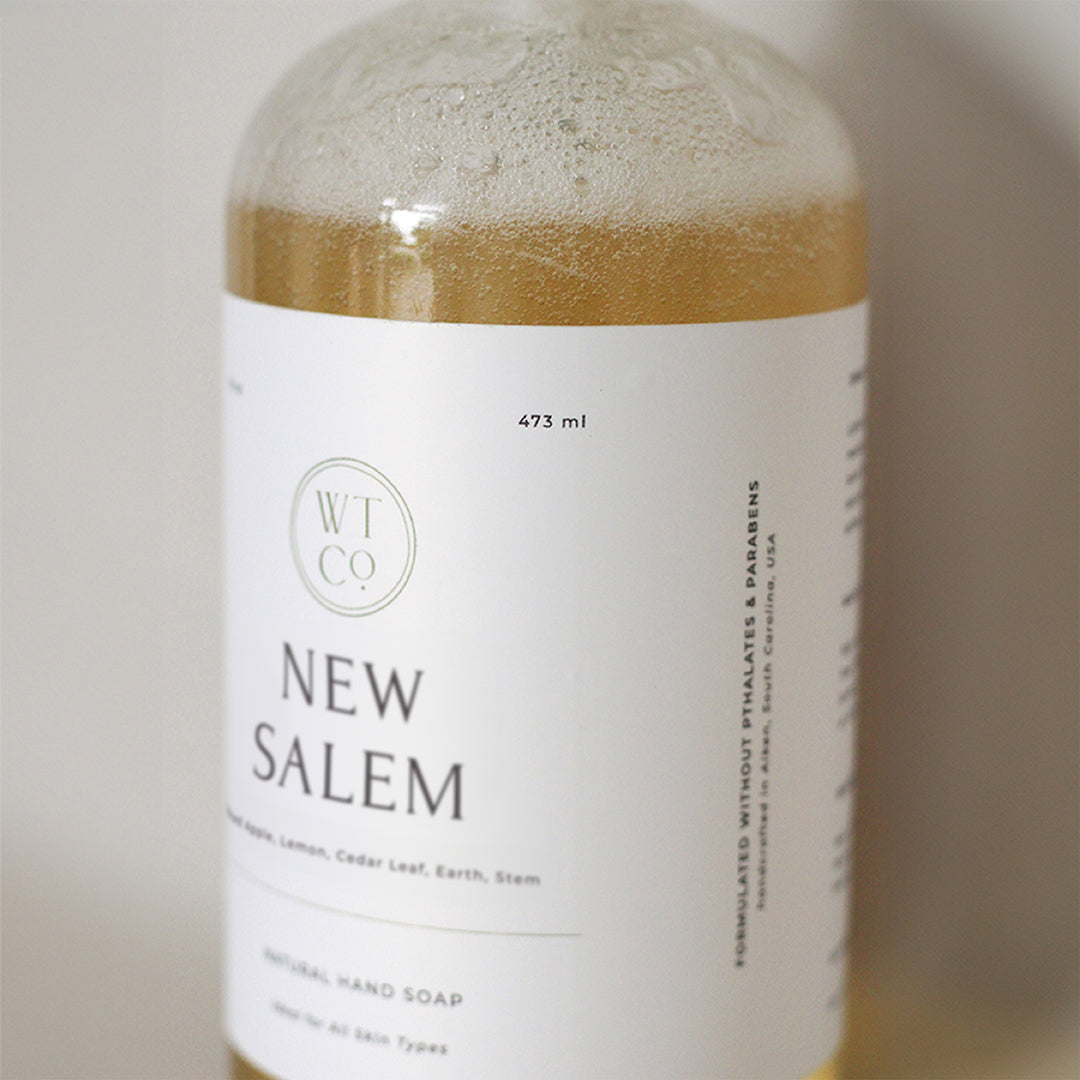 New Salem Hand Soap
The first crunch of leaves as you're walking through the mountains on a chilly day is the most perfect description for the comfort and coziness this fragrance brings. Inspired by the scents and sounds of a craft market our founder's Mom would do every year when she was growing up, this one holds a special place in our hearts. Our ultra lathering 16oz Hand Soap is the perfect combination of moisturizing and natural ingredients. With our timeless packaging it'll look great on any countertop making it the perfect giftable item!.
Details:
+ Fragrance notes: Spiced Apple, Lemon, Cedar Leaf, Earth, Stem
+ 16 oz of our luxurious hand soap
+ Packaged in a recyclable, glass bottle
+ Pump Included
+ Can be refilled an infinite amount of times
Ingredients:
Aqua, Glycerin, Potassium Cocoate, Potassium Olivate, Oleic Acid, and Phthalate-Free Fragrance Oils
Only the Good Stuff:
Hypo-Allergenic / Vegan / Gluten Free / Soy Free / Non-Comedgonic / Biodegradable / No Animal Testing / No Animal Products / No SLS or SLES / Made with non-GMO raw materials
All of our small-batch hand soaps are hand-poured in our Aiken, South Carolina studio.
Choose options