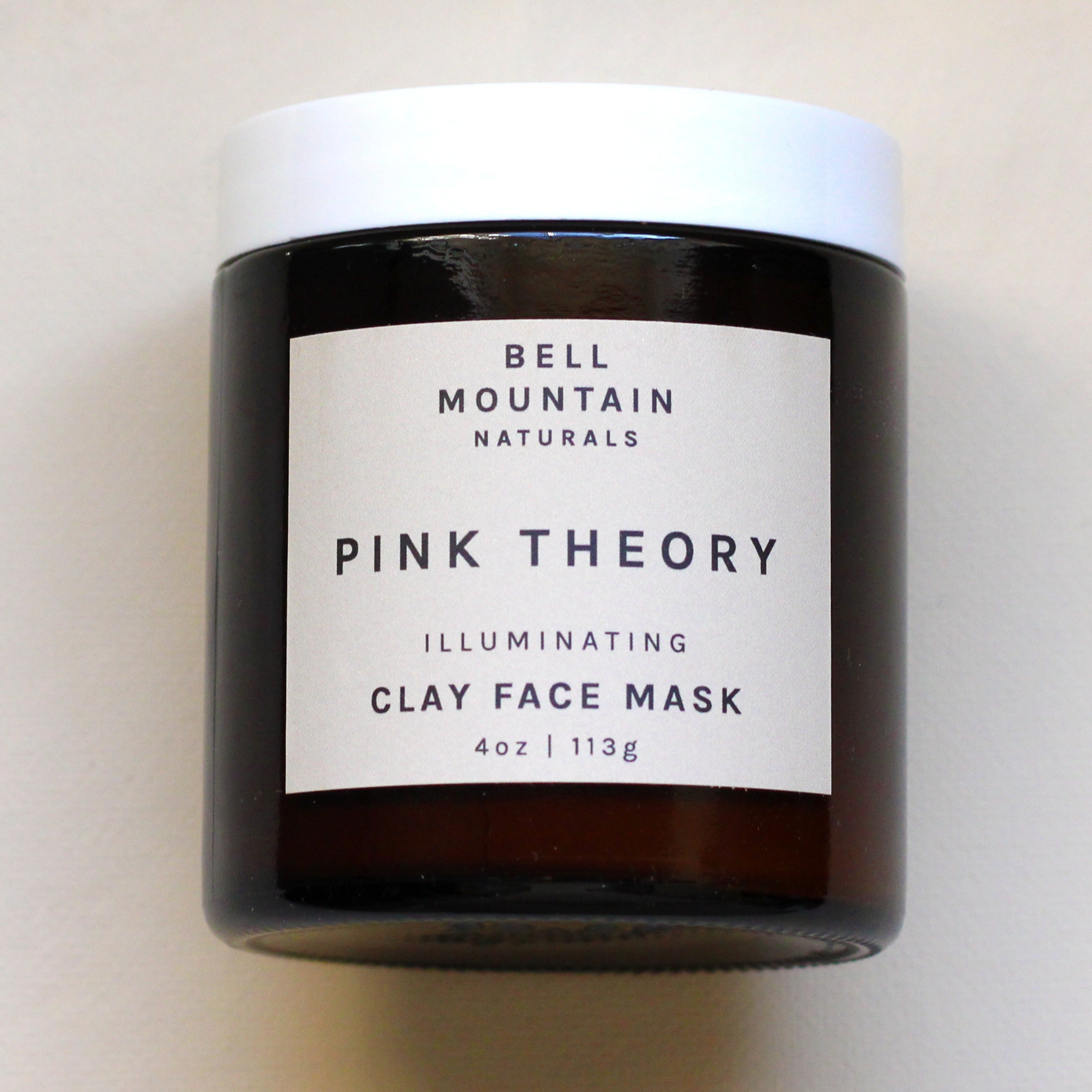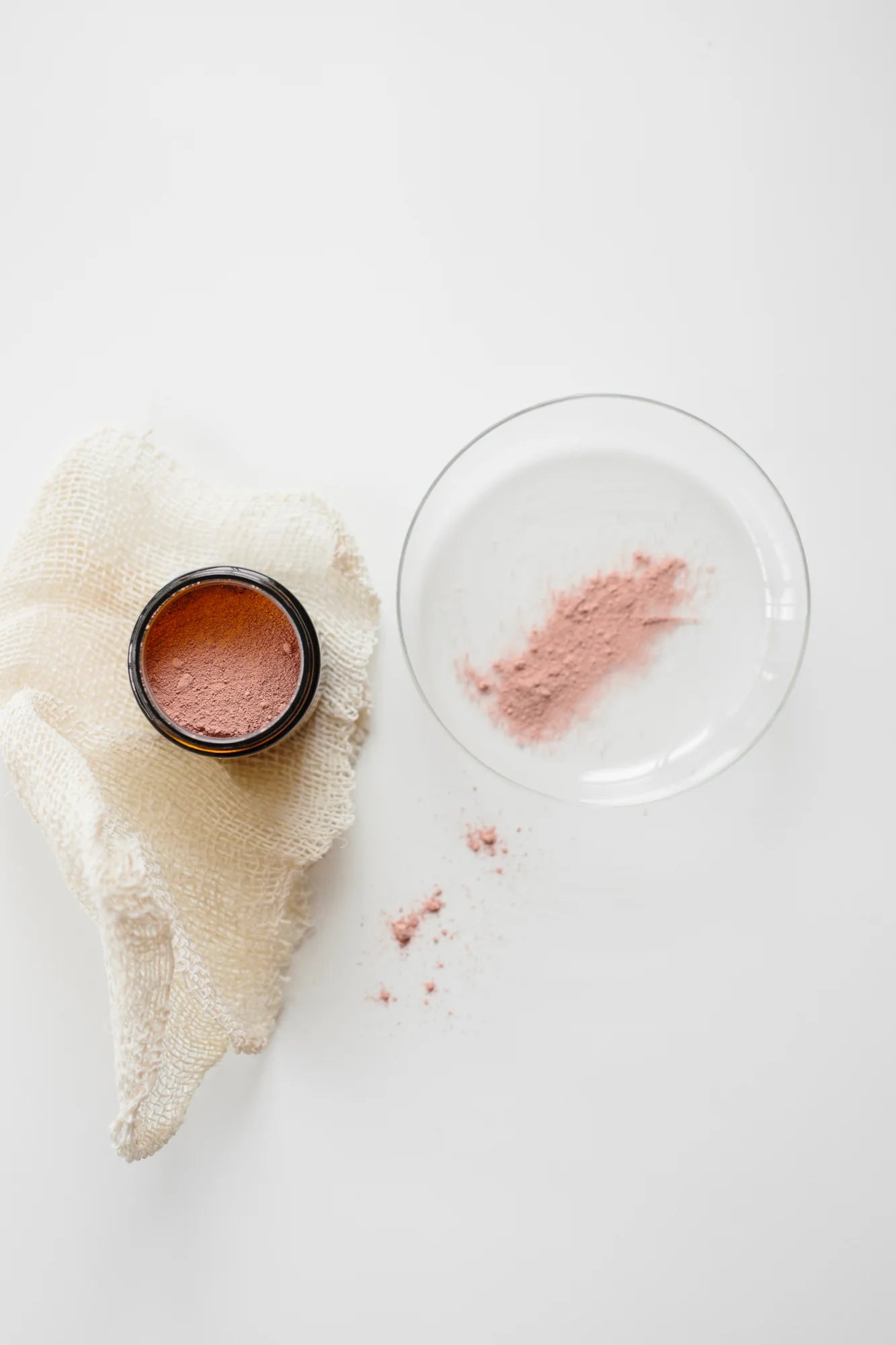 The Pink Theory Clay Face Mask from Bell Mountain Naturals is formulated to create a gentle skin softening experience. They use a blend of vegan coconut milk powder to soften and soothe, Rose clay and Kaolin clay for gentle exfoliation, organic Chamomile powder to soothe and rose hip powder for all its potent skin brightening power. This mask is gentle yet effective for all skin types, especially dry skin.
Because this is a dry mask, you can truly customize it to fit your skincare needs. Mix in whatever your little heart desires. This can be as simple as water or go for the full spa experience and use a little honey, yogurt, or aloe to name a few. Mix to desired consistency, apply, and let dry for about 10 minutes. Rinse with water and follow with a moisturizer.
Ingredient List: 
Rose clay, Kaolin clay, coconut milk*+, Chamomile powder+, Rosehip powder+

Rose Clay: Rose clay is considered to be the mildest of all clays.
Organic Rose Hip Powder:  Is high in vitamin C as well as other minerals and vitamins.
Organic Chamomile: Chamomile Extract is commonly known for its soothing and calming properties.
Organic Coconut Milk Powder: Dairy Free and Gluten-Free, casein free, the natural fatty acids found in coconut milk powder provide amazing moisturizing and soothing effects for dry, irritated or sensitive skin. 
*Vegan, casein and dairy free
+organic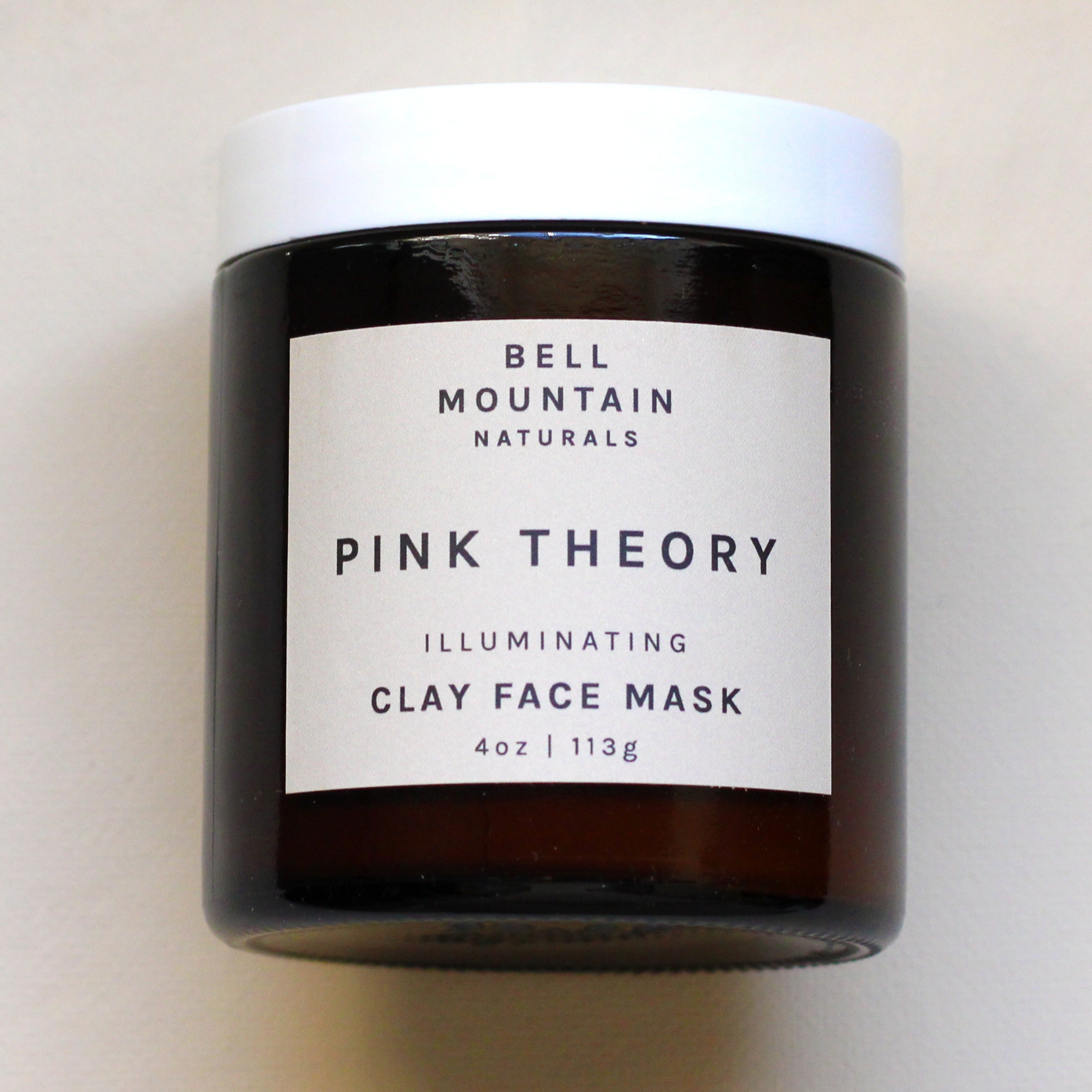 Pink Theory Clay Face Mask
Sale price

$6.00
Regular price
Choose options