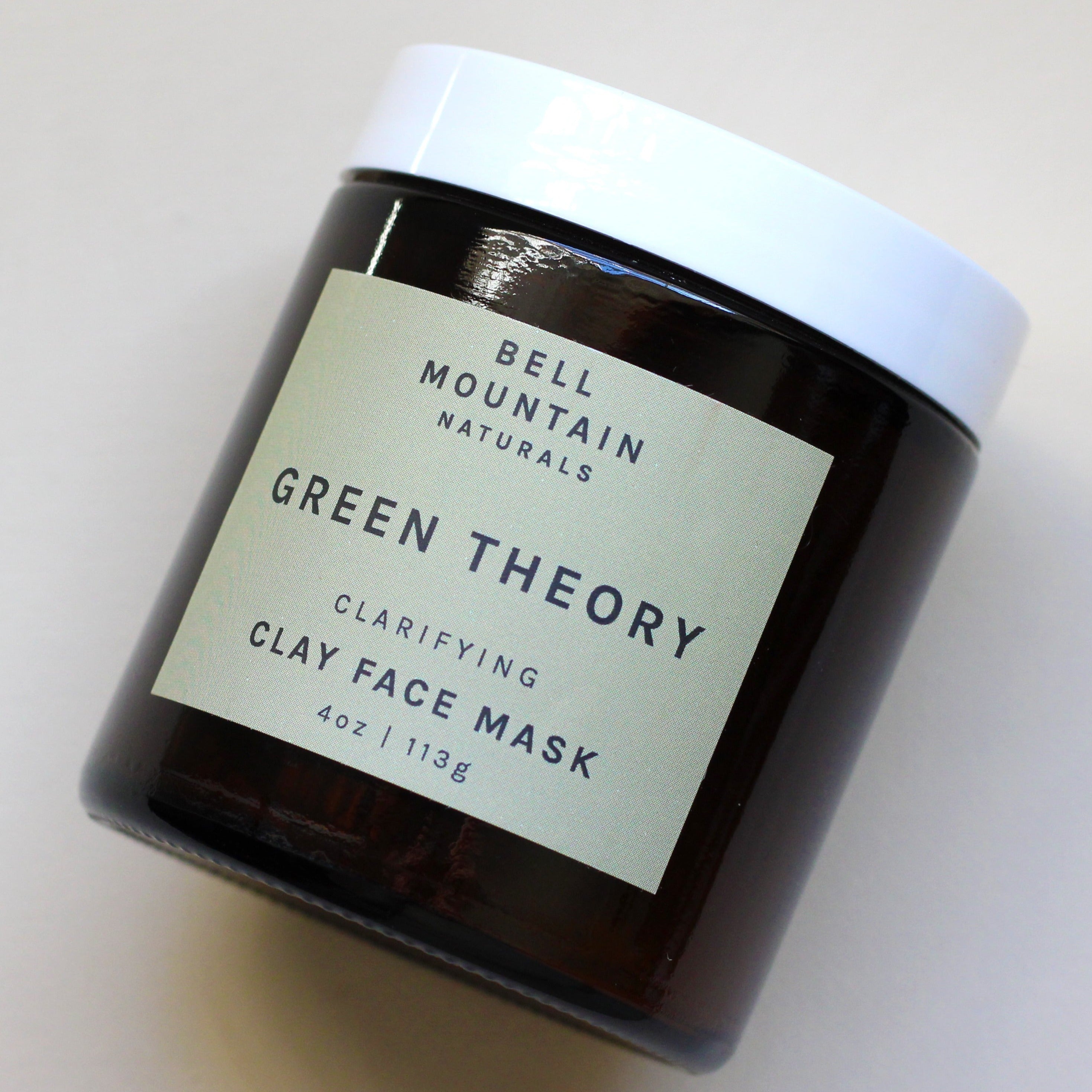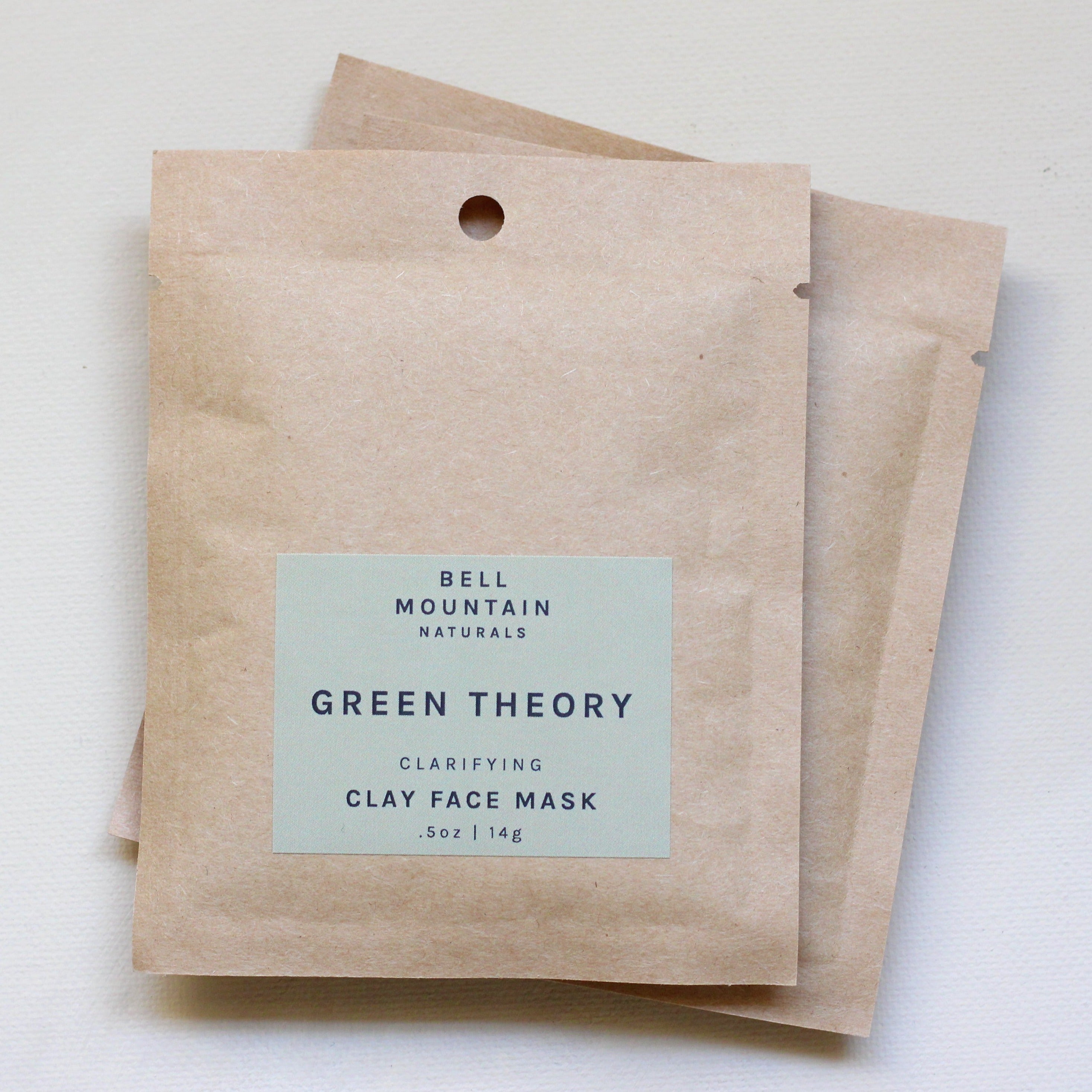 This Green Theory mask by Bell Mountain Naturals is rich in skin loving vitamin, minerals, proteins and antioxidants. The active ingredients in this face mask can help increase skin metabolism to enable faster skin cell turnover and skin healing. Continued use will result in clearer, healthier skin. Made specifically with acne prone skin in mind.
Because this is a dry mask, you can truly customize it to fit your skincare needs. Mix in whatever your little heart desires. This can be as simple as water or go for the full spa experience and use a little honey, yogurt, or aloe to name a few. Mix to desired consistency, apply and let dry for about 10 minutes. Rinse with water and follow with a moisturizer.
Ingredient List: 
Kaolin clay, Spinach leaf (Spinacia oleracea) powder, matcha green (Camellia sinensis) tea, spirulina (Arthrospira platensis (Nordst.) Gomont) powder, aloe (Aloe vera (L.) Burm. f.) extract, slippery elm (Ulmus rubra Muhl.) powder, lavender (Lavandula x intermedia Emeric ex Loisel) powder.

Spirulina: Also known as Blue-Green algae, It can help restore, revitalize and balance.
Slippery Elm Bark: Emollient and soothing, the inner bark has been used for centuries.  It creates mucilage (gel like consistency) when activated with water that helps support and protect the upper skin layers.
Matcha Green Tea: Mineral rich, matcha helps revitalize and nourish. 
Lavender Powder: Lavender adds gentle exfoliation and can help soothe, tone and calm skin.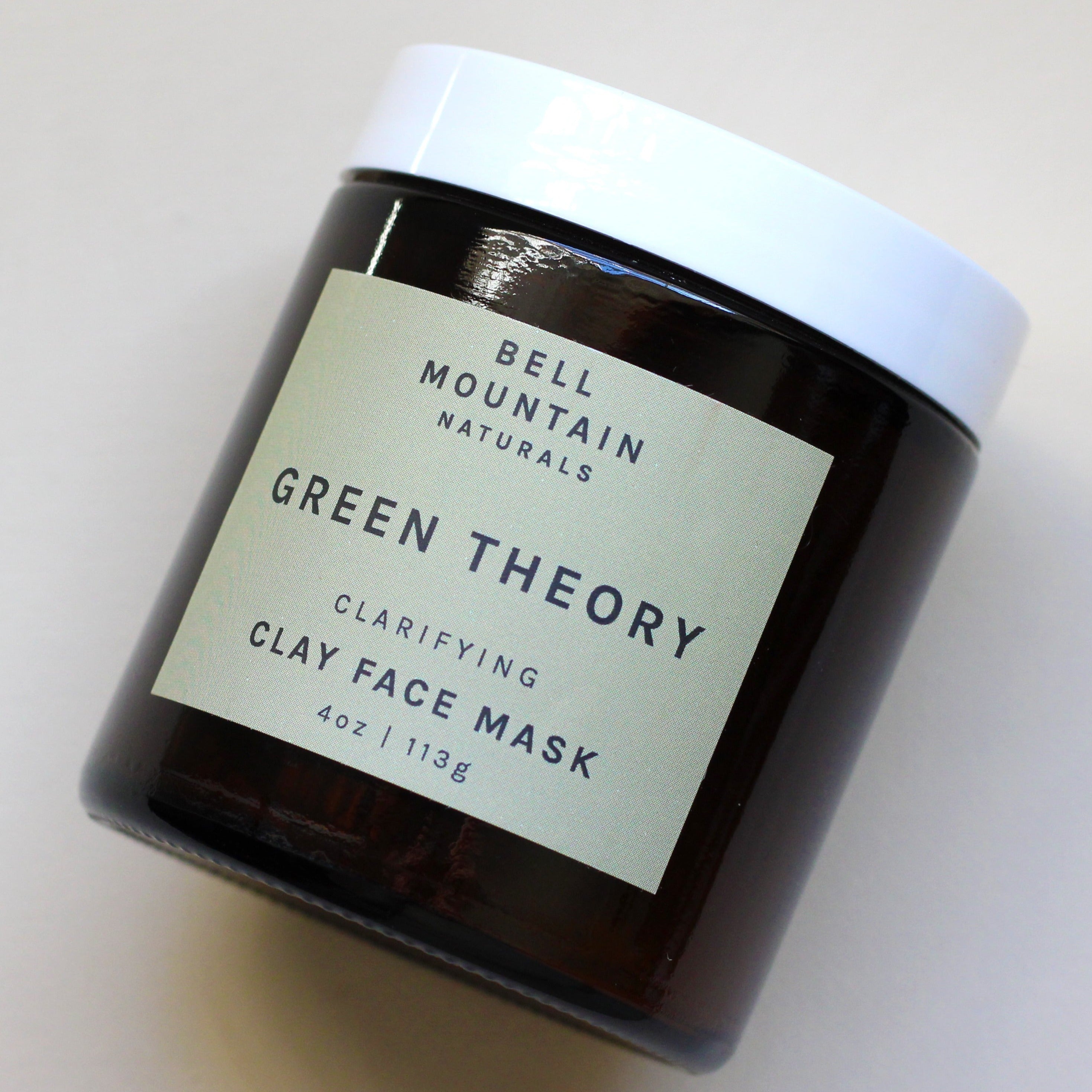 Green Theory Clay Face Mask
Sale price

$6.00
Regular price
Choose options