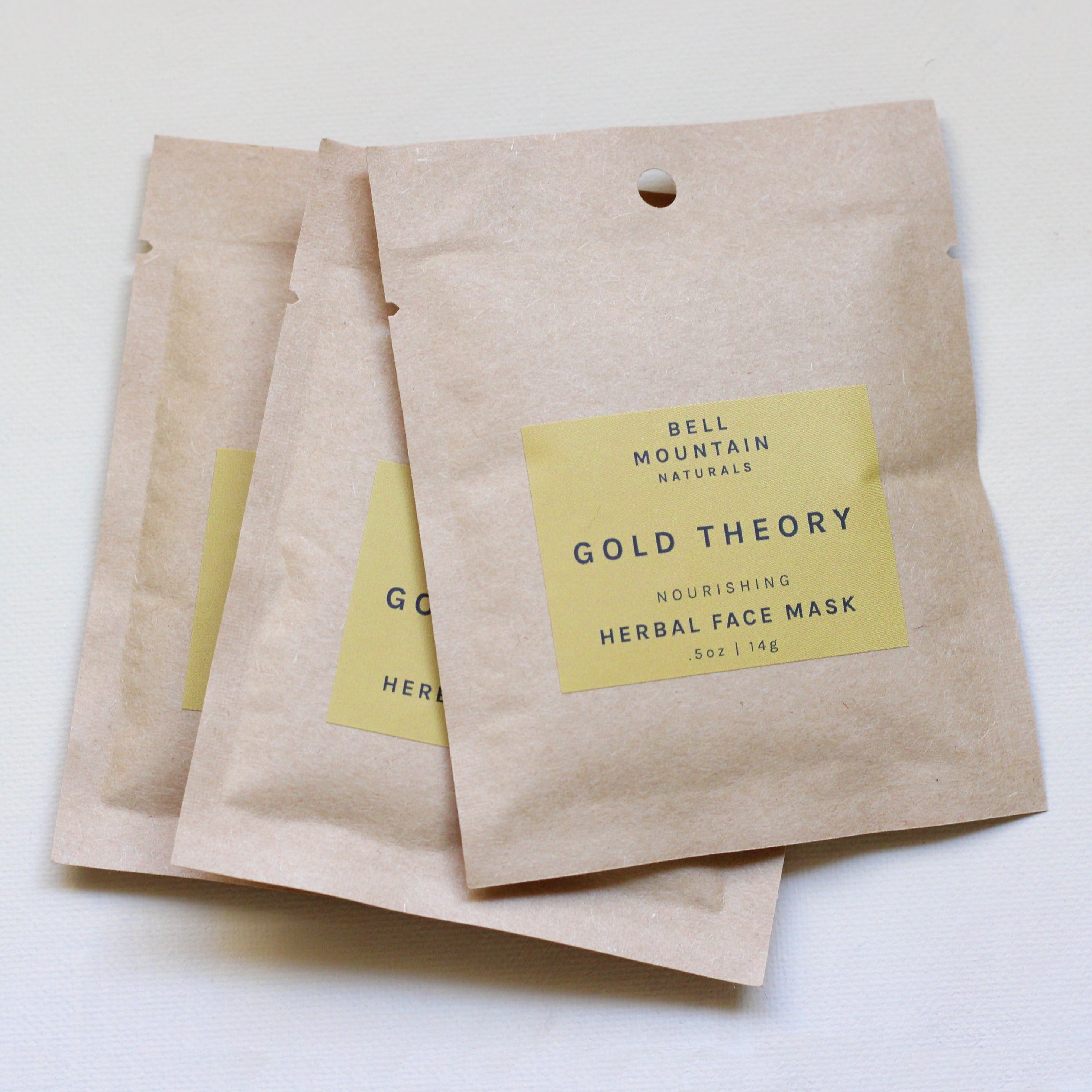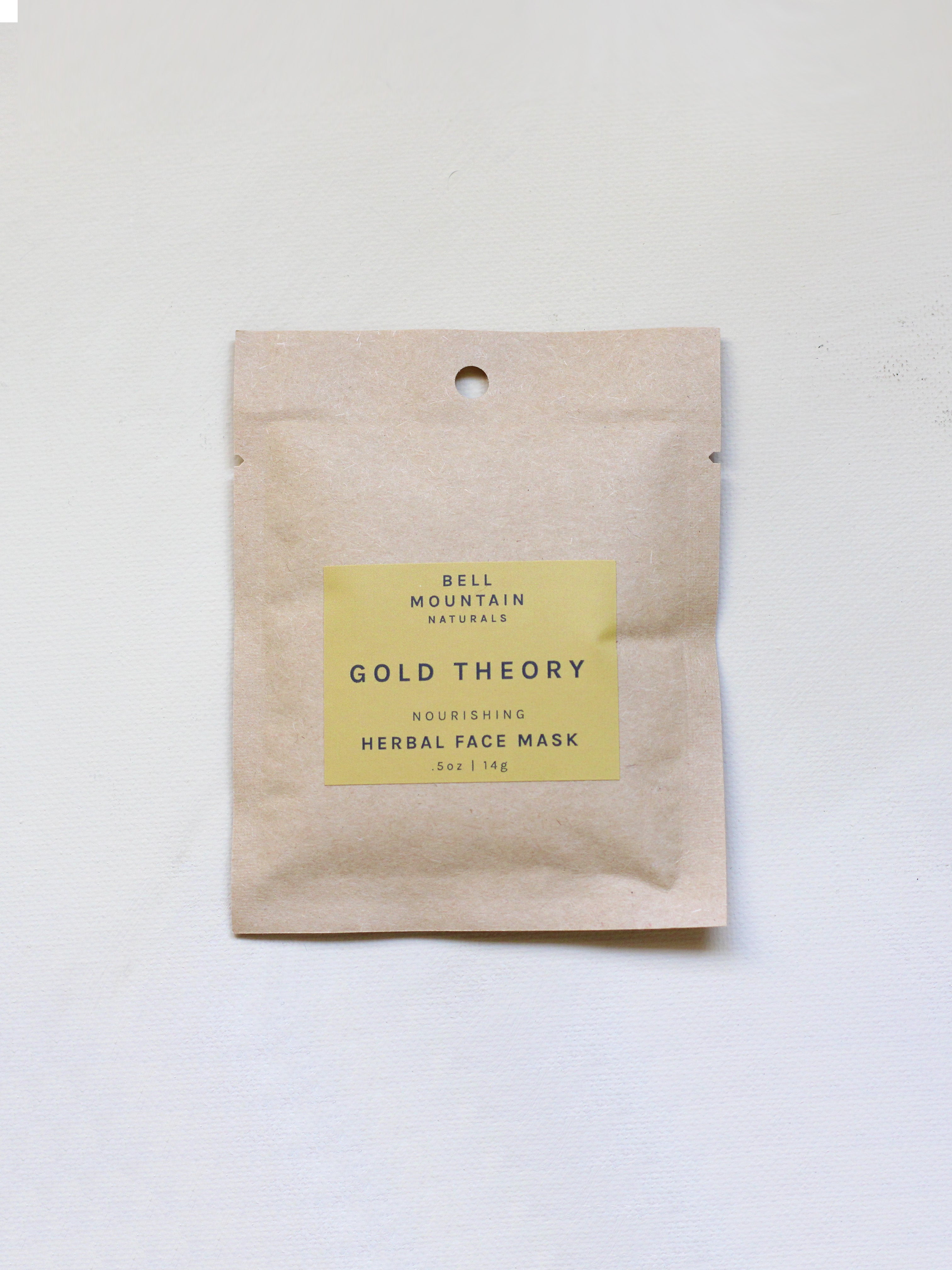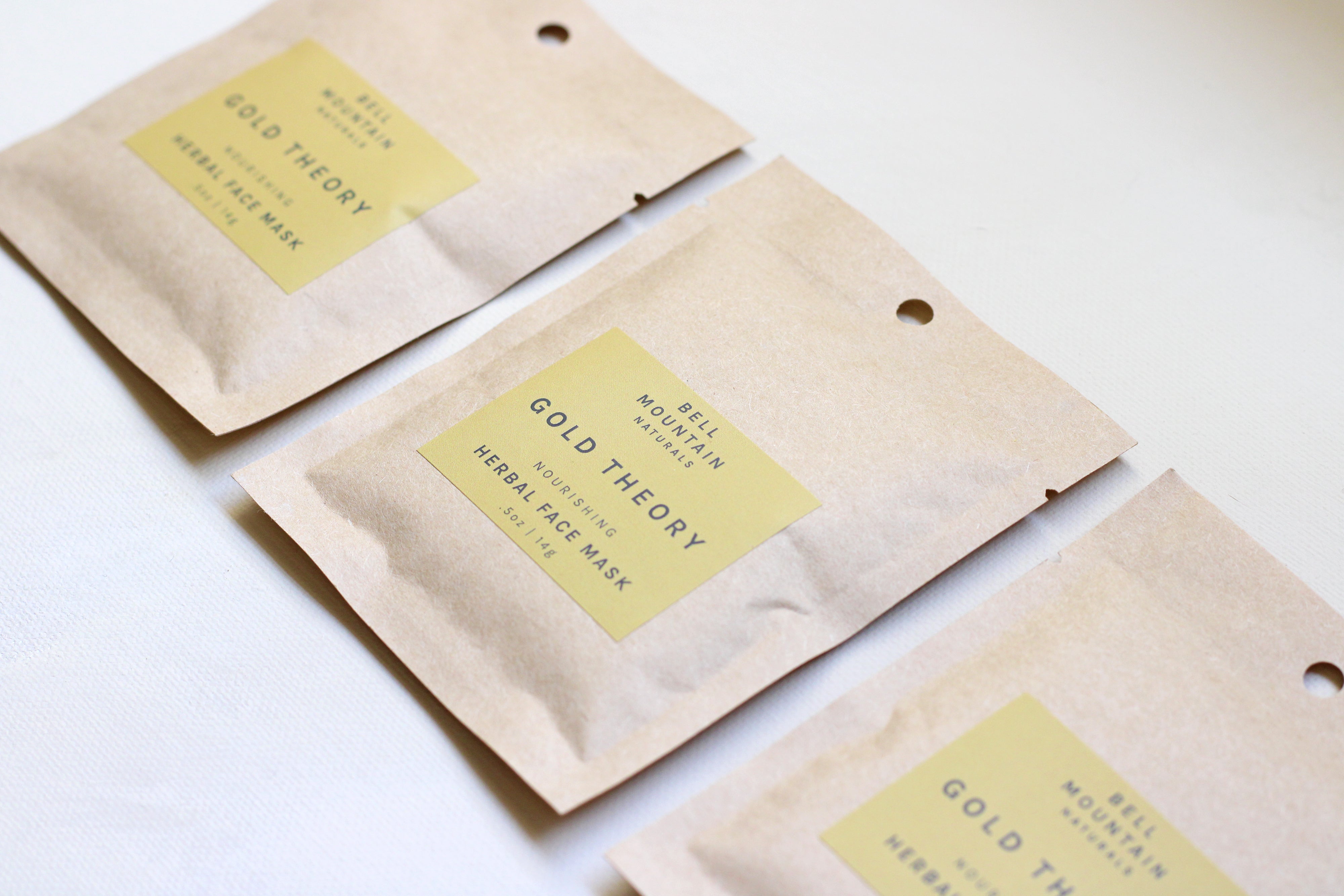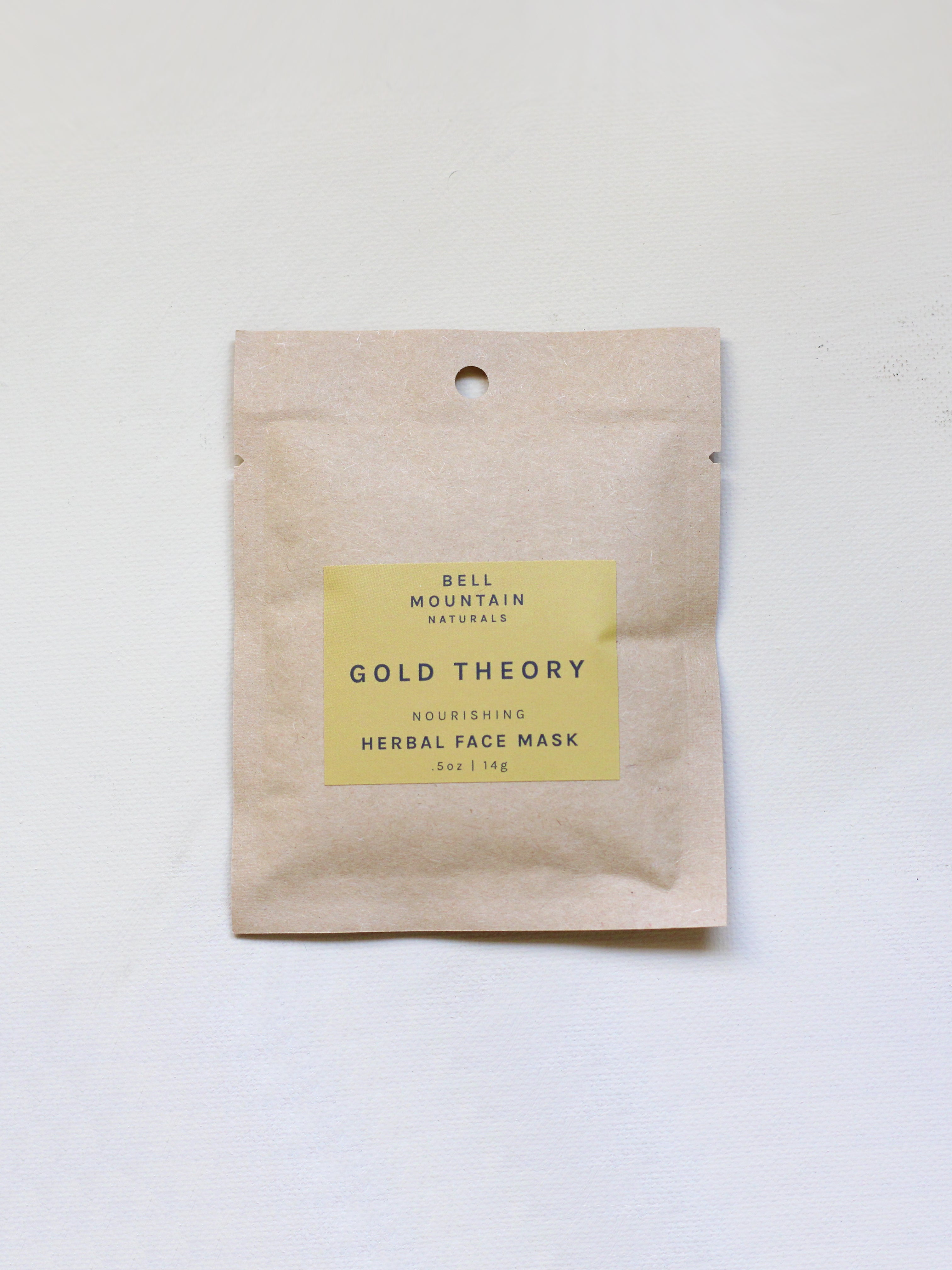 The Gold Theory powder face mask by Bell Mountain Naturals is vibrant botanical face mask made with gentle, skin loving ingredients that will leave your face feeling restored, balanced and fresh. Perfect for all skin types.
Because this is a powder mask, you can truly customize it to fit your skincare needs. Mix in whatever your heart desires. This can be as simple as water or go for the full spa experience and use raw honey, yogurt, or aloe to name a few. Mix to desired consistency, apply and let dry for about 10 minutes. Rinse with water and follow with a moisturizer.
Ingredient List: 
Colloidal Oat Flour(Avena Sativa (Oat Kernel) Flour), Calendula* ( Calendula Officinalis Flower Extract), Sea Buckthorn (Hippophae rhamnoides) extract, Horsetail* (Equisetum arvense) extract, Pineapple fruit (Ananas Comosus) extract, Mango fruit (Mangifera Indica) extract.
Colloidal Oatmeal: Colloidal oatmeal is a star at locking in moisture, rehydrating parched skin while soothing and softening. 
Sea Buckthorn Extract: Full of vitamins, antioxidants and naturally emollient  properties, sea buckthorn helps soothe and nourish.
Shavegrass: Horsetail aka shavegrass is a nutrient dense herb with high concentrations of naturally occurring silica. This herb has been used traditionally for centuries for hair and skin health. 
Pineapple Extract: Pineapple extract contains naturally occurring bromelain enzyme. This enzyme gently exfoliates leaving a more radiant and smooth complexion. 
Calendula Powder: Calendula is well known for its soothing, calming properties. Full of antioxidants, this powerhouse herb helps keep skin naturally hydrated.
*organic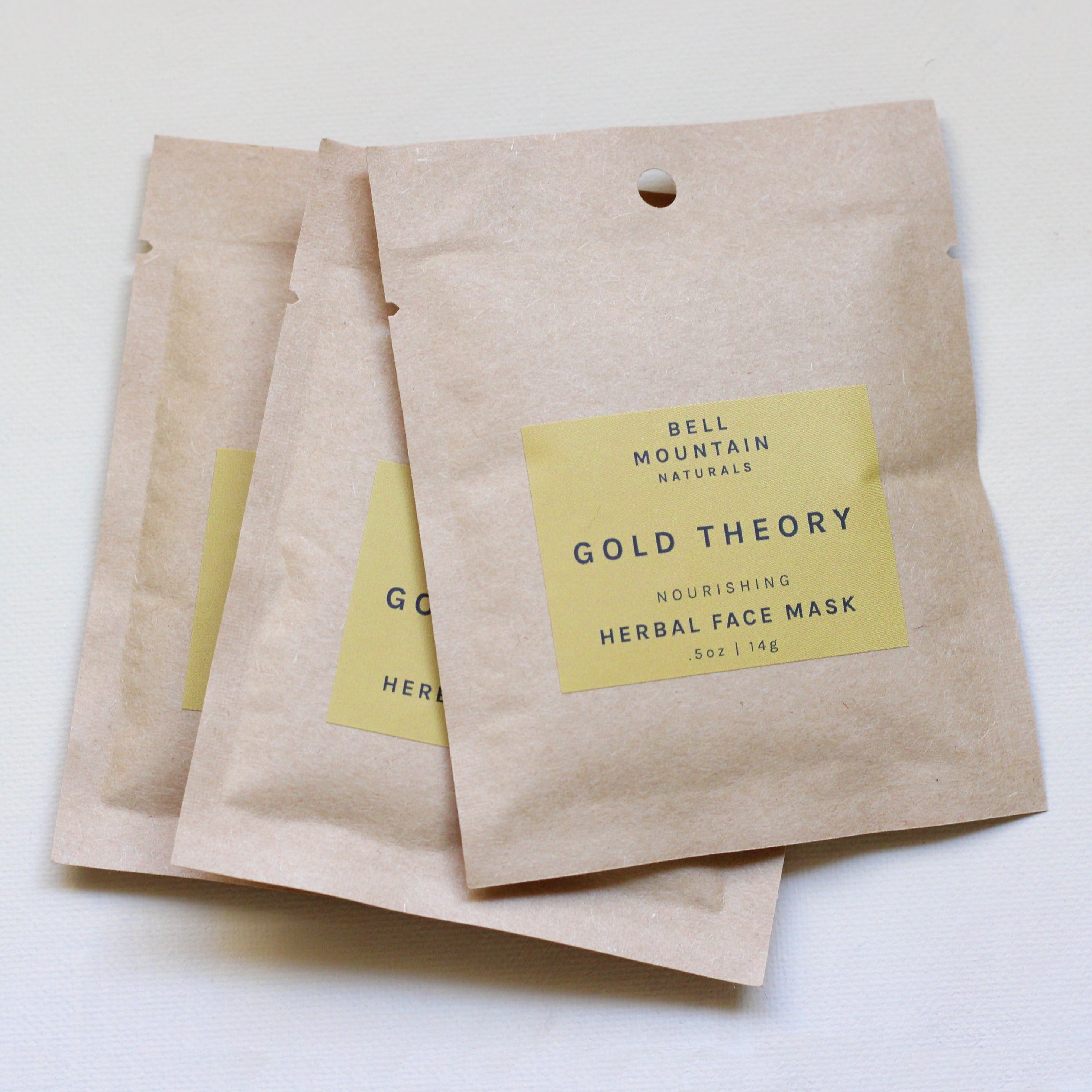 Gold Theory Botanical Face Mask
Sale price

$6.00
Regular price
Choose options